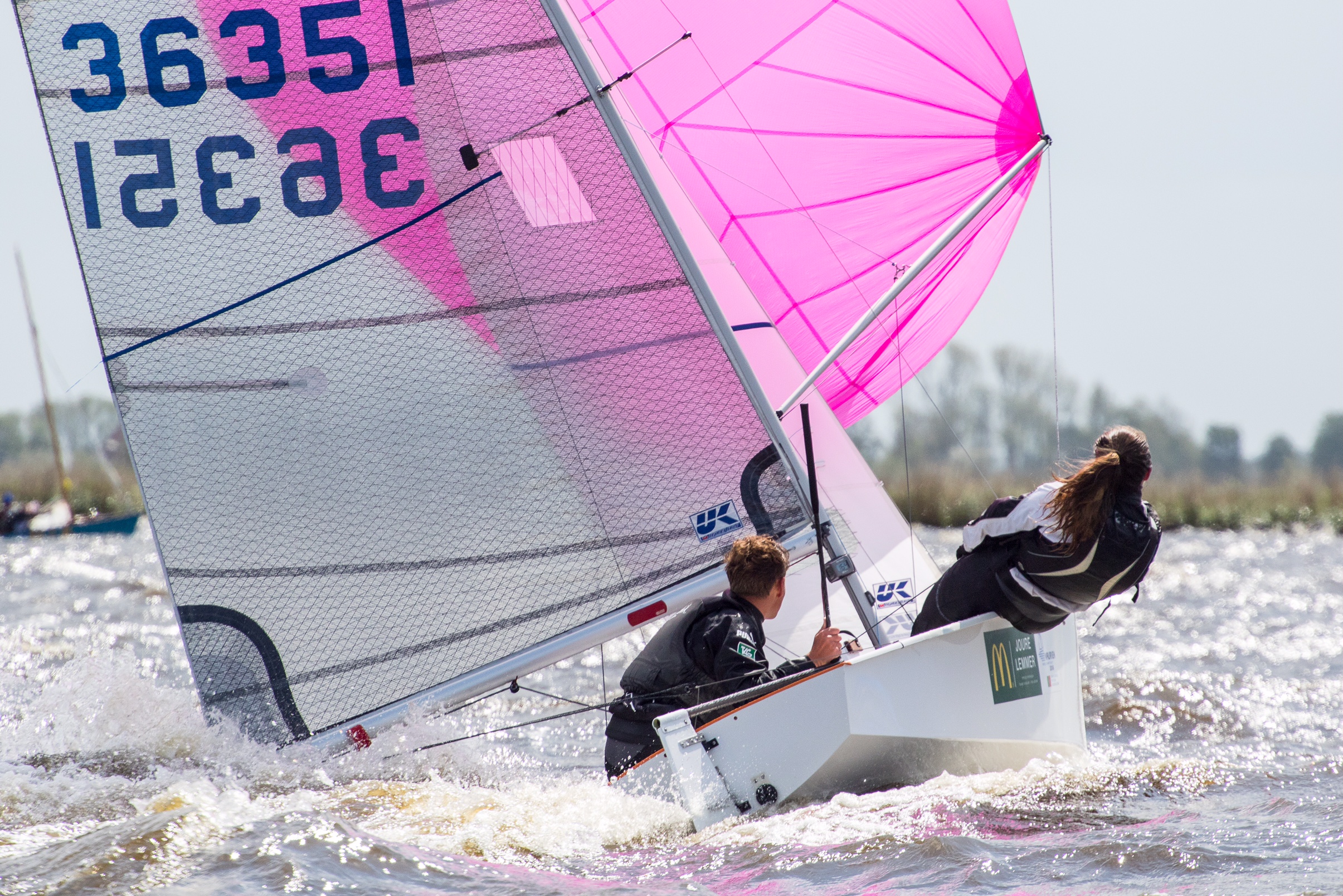 VAURIEN 36351 TE KOOP! (For sale)
Deze snelle Faccenda vaurien is in 2012 gebouwd en is in topconditie. De boot is in 2016 voorzien van een nieuwe mast, en is volledig voorzien van Harken beslag.
Fast Faccenda vaurien build in 2012, currently in top condition. The boot is equipped with a new mast (2016), only Harken fittings onboard.
Inclusief, including:
- Sails: 1 x UK De Vries (2015) Mylar (Grootzeil, Main)
- 3 x UK De Vries fok, jib (2015 and september 2016)
- 2 x NED 31 spinnaker (2014 → 2015)
- Faccenda zwaard en roer (daggerboard and rudder)
- Mast AG + -spar (2016)
- Giek (boom) Superspar (2015)
- Spiboom (spi-pole) Selden (2016)
- Carbon helmhout en joystick (tiller and extension)
- Practic trolley (aluminium)
- Onderdektent, bovendektent, masthoes, roer- en zwaardhoes en giekhoes (complete set of covers, boat, mast and boom, daggerboard and rudder)
- Tactic micro compass

Prijzen, Trophy's:
- Wereldkampioen 2016 (Portugal), World-champion 2016 Portugal
- Jaarprijs Nederland (2015/2016), best year performance Netherlands (2015/2016)
- Jeugdwereldkampioen 2015 (Sneek), Youth world-champion 2015 Sneek

Prijs: € 5900,-
Contact:
Michiel Sickler
Michielsickler@hotmail.com